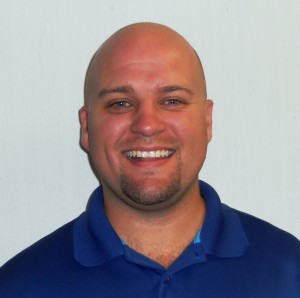 Joshua Marshall – President / Broker in Charge / Owner
Tel: (336) 549-0501     E-mail: jmarshall@triadhomesrealty.com
Josh was born and raised in Greensboro, North Carolina.  After receiving his undergraduate degree in Political Science from the University of North Carolina at Chapel Hill, he enjoyed a successful career in manufacturing as a Purchasing Manager.  Josh went on to acquire his Master's in Business Administration from Methodist University.  He received his real estate broker license in 2006 and began a career with Triad Homes Realty in 2014. He currently serves as an Asset Manager for all non-HUD property listings and is the Property Manager for the rental program. He supervises office staff and performs oversight duties for financial and administrative functions of the company. Josh enjoys spending time with his wife and son, time at the lake with family, and works in golf when he can find time.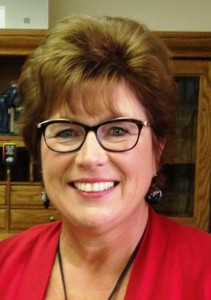 Vee Ann Nielsen – Broker-In-Charge Winston Salem office
Tel: (336) 314-0989      E-mail: vnielsen@triadhomesrealty.com
Vee Ann retired in 2008 from the U.S. Department of HUD in Greensboro, NC with over 30 years of service.  She was Chief of the Real Estate Owned Branch for 14 years where she was responsible for the managing, marketing and sale of foreclosed homes.  Three days after retiring, she went to work for HMBI, the HUD Management & Marketing Contractor for South Carolina and North Carolina.  There she supervised the property management and sale of over 9,000 HUD Homes.  In 2010, she became co-owner of Triad Homes Realty, Inc. who lists HUD, USDA, VA, and bank owned homes in 11 counties.  She has been a CE instructor for the NC Real Estate Commission for various classes related to the selling of HUD Homes and is currently an instructor for the class entitled "Nuts and Bolts of Selling HUD Homes and Updates".  Vee Ann is currently a Broker-In-Charge of the Winston Salem office.  She is married to John Nielsen and together they have four children and five grandchildren.  She enjoys spending time at the beach, traveling and spoiling her grandchildren.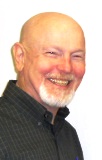 David Dalton – Broker
Tel: (336) 707-6487     E-mail: ddalton@triadhomesrealty.com
David Dalton brings to Triad Homes Realty eight years' experience listing and selling HUD Homes under M&M II and M&M III.  He holds the Five-Star REO designation and is among the first in the nation to be awarded NAR's Short Sales and Foreclosure Resource (SFR) designation.  Two of the nation's most prominent owners of HUD and USDA assisted multifamily housing, Landura Company and Corcoran-Jennison's affiliate, Westminster Company, have relied on Dave's consulting and inspection services.  While employed by the U.S. Department of Housing & Urban Development, Dave served as liaison to the Raleigh, North Carolina, Public Housing and Section 8 Housing Programs and to housing and community development agencies across the State of North Carolina.  Dave was part of HUD's pioneering use of the Intergovernmental Personnel Act, sharing federal expertise with Lumberton, North Carolina and Bladen County, North Carolina.  Dave's past advocacy for better working conditions and fair treatment of HUD employees is nationally recognized.  His favorite recreation is tennis.  Dalton holds a Bachelor's degree in Philosophy and International Affairs from Florida State University.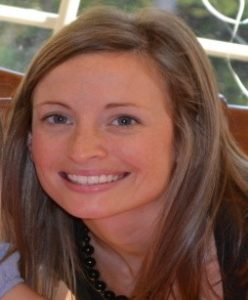 Stephanie VanNess – Office Manager
e-mail: svanness@triadhomesrealty.com
Stephanie graduated from UNC-Greensboro in 2007 with a Bachelor's degree in Psychology. She joined Triad Homes Realty in 2016 and brings bookkeeping experience, a passion for real estate and a desire to help serve our clients. She currently serves as the bookkeeper and customer service representative. She enjoys spending time with her two daughters and traveling.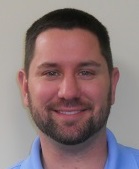 Chris Howard – Broker / Appraiser
Tel: (336) 402-3932     E-mail: choward@triadhomesrealty.com
Chris has lived in Greensboro since 1999 and calls Greensboro home. He graduated from Northwest Guilford High School and UNCG. In 2006 he began his career in the real estate industry by taking appraisal classes and becoming a NC licensed appraiser. In 2009, he started his own appraisal business. In 2011, Chris decided to diversity his business by obtaining a NC Broker License and joined Triad Homes Realty, Inc. as a broker. The combined experience has afforded Chris the ability to better serve buyers and sellers to assist in their real estate needs. In his free time, he enjoys his wife, three boys and an occasional round of golf.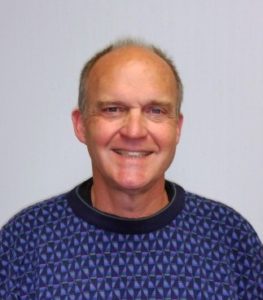 Thomas Whitfield – Broker
Tel: (336) 255-4435     E-mail: thomaswhitfield@gmail.com
Tom attended UNC Chapel Hill and UNC Greensboro. He graduated in 1976 from UNCG where he met his wife.  Tom's career began as a teacher. He worked as an exhibit designer and builder for the North Carolina Dept. of Forestry and later as a commercial artist. He has held various positions serving hospitals, printers, industry and advertisers. In 2000, Tom worked for a logistics firm in High Point as a graphic artist and technical writer and was introduced to technology and web design. Tom worked in IT for four years before getting his real estate license in 2004. He was part of the original Triad Homes team in 2009 designing the first logo and website. He continues to help clients find great deals on all kinds of property, but particularly foreclosure property. He enjoys acrylic painting and tennis and gardening.

Glenn Evans – Broker
Tel: (336) 707-8500     E-mail: evans4848@gmail.com
Glenn holds a Bachelor's degree in Industrial Engineering from Auburn University and has 20 years' experience in manufacturing with Burlington Industries, 11 years' experience in restaurant management, 5 years' experience in the Manufactured Housing Industry as a Contractor, and spent 4 years in the Air Force in Communications.  He has been a Real Estate Broker since 2004 with 8 years' experience with Century 21 Realtors, and has 5 years' experience working with Good Neighbor Next Door Clients.  He has lived in Jamestown for 35 years, and worked in Randolph County for 5 years.  He enjoys riding motorcycles, camping and hang gliding.  He is also an avid reader of military novels.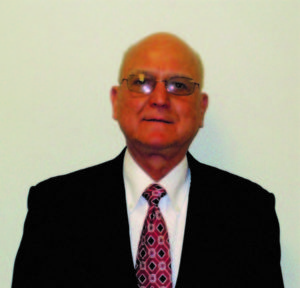 Bill Freeman – Broker-in-Charge – Mocksville Office
Tel: (336) 407-8040     E-mail: wfree9255@aol.com
Bill has 45 years' experience in commercial and industrial sales and marketing.  He is also a real estate agent and Realtor, specializing in residential sales since 2008.  Bill has a public license as a notary to assist with your personal document needs.  He is available 7 days a week to help you find a home that will meet and exceed your desires.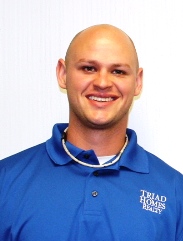 Bryan Marshall – Broker / Inspector
Bryan joined Triad Homes Realty, Inc. as an inspector in 2010 and covers the counties of Rockingham, Randolph, Guilford, Alamance and Caswell.  He has been employed with the Greensboro Fire Department since 2008.  In 2005 he graduated from Western Carolina University.  Bryan has expanded his focus on the real estate market by becoming a broker in 2015.  He enjoys spending his free time at the lake with family and friends.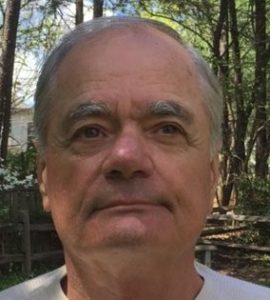 Gene Andrews – BPO Specialist
In 2009 Gene completed a 30 year career with U.S. Dept. of HUD/FHA working as a staff appraiser, chief appraiser, chief, single family production, asset manager and single family housing program specialist.  He has served as chief appraiser in the Orlando, FL HUD Office and chief of single family production in the Greensboro, NC HUD Office. Currently he assists Triad Homes Realty with the completion of BPO's and LPO's.   He is a graduate of Salisbury (MD) University and a U.S. Coast Guard veteran.

Tina McGee – Realty / MLS Specialist and Inspector
Tel: (336) 416-2324     E-mail: tina.c.mcgee@gmail.com
Tina joined Triad Homes Realty, Inc. in 2012, as a Realty Specialist.  She prepares all MLS data entry and manages the MLS entries through closing.  She researches property issues such as shared driveways, shared wells, additional structures, etc.  In 2013, she began her inspection work and provides inspection services for Surry, Yadkin, Wilkes, Stokes and northern Forsyth counties.  Tina has been involved in Real Estate since 1998 and has managed staff in an office of over 50 agents.  She has also served on several committees within the Triad MLS.   In her free time, she enjoys photography and motorcycling.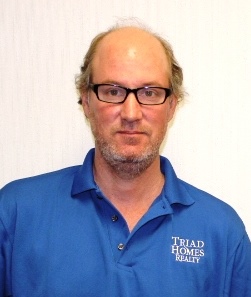 Tadd Meyn – Lead Inspector
Tel: (336) 314-4149     E-mail: tmeyn4@gmail.com
Tadd joined Triad Homes Realty, Inc. as an inspector in 2010. Since then he has become lead inspector, working and coordinating with all of the inspectors and staff to provide accurate and timely inspections of all listed properties. He has worked in the office both full-time and part-time developing an extensive knowledge of the REO market and steps needed to sell these properties in a high volume business.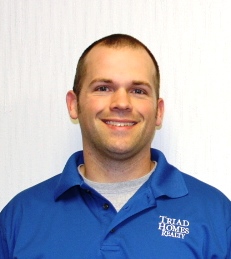 Justin Patterson – Inspector
Justin graduated from Greensboro College in 2005 with a degree in Exercise Science.  He joined the Greensboro Fire Department in 2008 and began working with Triad Homes Realty in 2010 as an inspector. Justin covers all of   Rockingham and Caswell County as well as parts of Guilford and Alamance.